COMMERCIAL AND INDUSTRIAL AIR CONDITIONING AND HEATING
We provide, design, install, service and maintain air conditioning and heating systems in commercial and industrial applications. We also can repair or replace your existing systems or show you how to optimize the performance and efficiency of your existing system.
Emergency Service/Repair
Denmark Heating And Cooling Inc. Commercial Service, Westland, Michigan takes pride in our fast response time when helping you with your emergency needs. Our factory trained service technicians and diagnostic equipment enable us to perform adjustments or repairs when you need them, 24/7.
In addition to repairing Denmark Heating And Cooling supplied equipment, our skilled technicians can service all brands of HVAC equipment and systems. With Denmark Heating And Cooling Inc. as your partner, you can be confident that all repairs are done correctly.
To minimize future repair bills, consider a Service Agreement with Denmark Heating And Cooling Commercial Service. Our experts will tailor the agreement specifically to your needs and provide preventive and predictive maintenance to help you keep all your equipment up and running efficiently
Denmark Heating And Cooling Inc. Commercial Service offers Preventive Maintenance Service Agreements for all brands of rooftops, chillers, boilers, compressors, air-handler, cooling towers, pumps, variable speed drives, controls and accessories.
Each agreement is tailored to meet the budget and operating needs of your facility and can include both preventive maintenance to keep your equipment running in peak condition and predictive maintenance services to identify potential problems before costly breakdowns occur.
Denmark's Service Agreements will help you:
Maintain the efficiency and reliability of all equipment
Minimize downtime, repair bills, and loss of use
Ensure continuous care with our after-hours call center staffed with Denmark's employees
Service Agreement options include:
Inspection and reports
Inspection with seasonal adjustments and preventive maintenance
Full maintenance, including preventive maintenance plus service calls
Predictive maintenance, including eddy current test, combustion analysis, and vibration analysis
24/7 monitoring
Maintenance of chiller, boilers, cooling towers, compressors, air handlers, rooftop units, airside
distribution equipment, and controls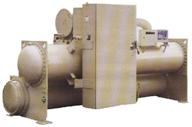 For Large Buildings
High-Efficiency
Variable Speed Screw Chiller
50/60 Hz
HFC-134a
300 to 550 Nominal Tons
(1055 to 1934 kW)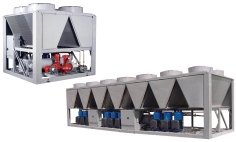 For Extra Large Buildings
High-Efficiency
Hermetic R-134a
Centrifugal Chiller
200 to 1,500 Nominal
Tons (703 to 5275 kW)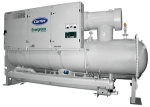 For Extra Large Buildings
Double-Effect Direct-Fired Chiller/Heater
100 to 1500 Nominal Tons (Cooling)
916 to 13,740 MBH (Heating)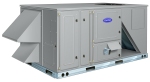 For Small and Medium Buildings
Single-Package Rooftop
Ultra-High Efficiency
Gas Heating/Electric Cooling Units
2 to 25 Nominal Tons
Bryant Air Conditioning and Heating Units For Medium and Small Buildings, Roof Mounted Gas Heat or Electric Heat or Heat Pump With Electric Cooling.
We Have the Tools and Know How to Clean Chiller Tubes to "Like New" Condition. This Will Restore the Machine to Near it's New Factory Efficiency. Also, we have the Know How and Tools to Clean Rooftop Equipment. We also do special duct cleaning.
Whether you need to replace a critical piece of HVAC equipment or your entire existing system, you can be sure that Denmark's Commercial Service will make equipment and controls recommendations that best fit your specific needs. When an emergency replacement is required.
Denmarks's quick response will:
Keep downtime to a minimum.
Deliver portable rental equipment on-site, usually within hours.
Ensure the comfort of your patrons.
Planned upgrades provide the opportunity to:
Improve the operation and reliability of your equipment.
Install Denmark's own energy-saving, high-efficiency products and controls.
Explore building automation and energy management solutions with our experts.
Denmark also offers multiple, flexible financing solutions through our lenders at the best possible interest rates and highest quality of service to ensure the success of your replacement.
Re-commissioning Building Systems
Commissioning, which simply means making sure building systems are running as designed, is an essential part of building construction, and because these systems degrade over time, they must be periodically retested. Such re-commissioning pays huge dividends, says a recent Department of Energy-sponsored study: a 15 percent reduction in energy use at a cost of just 27 cents per square foot, for a payback time of fewer than nine months.
Commissioning entails an analysis and a tune-up, and usually requires the services of an energy auditing mechanical contractor such as Denmark Heating and Cooling. Systems also have to be maintained and re-commissioned every three to five years. Denmark Heating and Cooling can then make recommendations for improving mechanical systems performances; for example, builders usually install oversize systems even though air conditioning operates most efficiently at full power. The upside: You can probably upgrade to a smaller system that uses less energy. Today's heating and cooling and refrigerating systems are up to 40 percent more efficient than those built 20 years ago. If you cannot replace yours, if it's not in the budget, improve it with a solid state variable speed motor drive that controls motors speed according to demand.
The biggest energy draw in an industrial facility is the industrial process, which also adds to the plants cooling load. Processes vary across industries, but electric motors are common to most of them, and they are an easy place in which to find energy savings. New, modern highly efficient motors are up to eight percent more efficient than the oldest motors now deployed. A solid-state variable speed drive which can be attached to motors on pumps and fans is an even more powerful tool; it can increase the system's energy efficiency 50 percent, with a payback of as little as six months. These are some of the procedures Denmark Heating and Cooling can provide you with from the re-commissioning services we offer. Many of these products now qualify for government tax credits in commercial as well as industrial applications.